About us
Vidyut Control & Switchgears
We Are
Vidyut Control and Switchgears laid it's foundation in the year 2012, An ISO 9001-2015 certified company as a leading manufacturer of complete range of electrical control panels offering our services to various blue chip clients & government institutions. Our manufacturing activities are based at Ujjain (M.P.). We are working on extremely modern international quality system & management practices at our extremely well maintained manufacturing unit.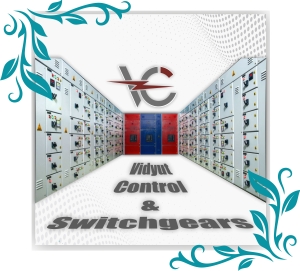 " The POWER OF EXCELLENCE "
We believe in instilling a spirit of excellence in everything we do. In our constant efforts to be the best in our field, we remain at the forefront of electrical engineering while at the same time meeting the growing energy demands around the world.
Registered at GeM & Authorised OEM Products by Quality Council of India (QCI): VA-882214105251271
To enquire about our product
Our Projects
Our Products are installed in a wide variety of sectors, including those aligned with our businesses.